MEET THE TRAINERS
The Lebanon export academy leverages best-in-class trainers with wealth of experience in advising MSMEs in Lebanon on how to start or improve their export strategy. Our trainers are experts in providing insights and practical tips on how to overcome challenges to enter international markets.
Interested in joining the academy as a trainer?
Please send us your CV and cover letter on the following email:
info@lebanonexportacademy.org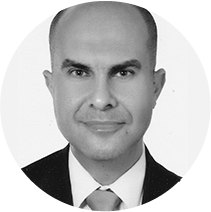 Antonio Khabbaz
Founder of ACE FACTION
Antonio is the founder of ACE FACTION, a management and quality assurance consulting firm, a training provider, a third-party auditor and inspector as well as instructor at various prestigious Lebanese universities on food safety and quality compliance.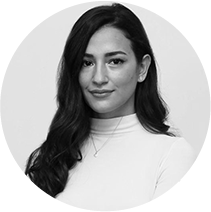 Dana Abou Shackra
Marketing and Program Advisor at Park Innovation
Dana is a consultant, trainer, advisor and mentor in the areas of digital marketing and innovation. Her role with Park Innovation is focused on supporting technology startups and SMEs in launching and scaling their operations.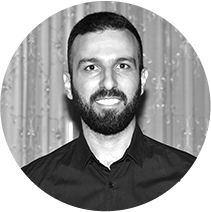 Elias Mefleh
Managing Partner at Freight Solutions sal
Elias is the managing partner of Freight Solutions sal, a freight forwarding company established in 2017 to manage freight and logistics in Lebanon. Elias brings to the academy more than 12 years of experience in logistics and supply chain management.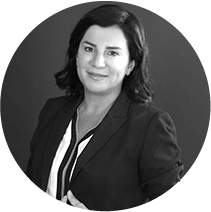 Elissar Hajj
Managing Director of Comma Hub
Elissar is the managing Director of Comma Hub, a boutique marketing and communications agency. Elissar brings in more than 25 years of experience in developing marketing communications strategies to leading private sector institutions in the Middle East and public sector institutions.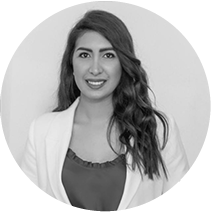 Fidele El Achkar
CEO of FoodSight sal
Fidele is the CEO and founder of FoodSight sal, an online marketplace providing consulting services to the agri-food industry through a freelance platform. Fidele brings more than 10 years of experience in the food industry from quality control to assurance, food safety, audit, training, compliance, standardization, and others.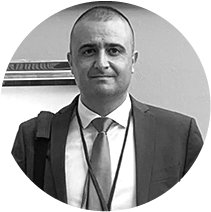 Hassan Makke
Lebanese Customs Administration
Hassan Makke is an Inspector at the Lebanese Customs Administration for 17 years, currently working at the Port of Beirut since 2014.

Hassan is also a co-trainer within the joint WCO/UNODC Container Control Program in addition to being a member of their Port Control Unit.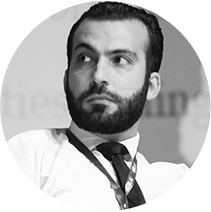 Hussein Hassan
Associate Professor of Food Science and Technology at the Lebanese American University
Hussein is an associate Professor of Food Science and Technology at the Lebanese American University and director of academic compliance at the provost's office. Dr. Hassan is a senior expert and consultant on non-microbial food safety, food toxicology, food processing, and food waste.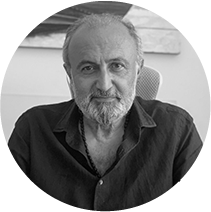 Joseph Azar
Managing Director of Ets Joe Azar- Customs brokerage company
Joseph is the managing director of Ets Joe Azar- a customs brokerage company established since 1929. Joe brings in more than 35 years' experience in Customs clearing, logistics, cargo insurance and export compliancy.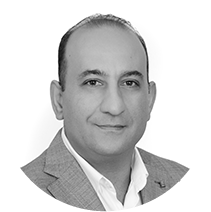 Joseph Nehme
Freelance Consultant / Regional Manager – DIFCO Group
Joseph is a freelance consultant and regional manager of DIFCO Group, a leading manufacturer of breakfast cereals, cereal bars and baked snacks in the region. Joseph brings in more than 20 years of experience in helping companies implement strategies for their export business.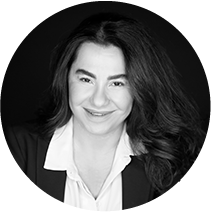 Joumana Aoun
Independent consultant
Joumana is a business growth specialist, advisor and executive coach dedicated to helping Small and Medium enterprises meet their growth objectives. Joumana led and managed multinational and local companies in various sectors and industries and provided consultancy and training for a portfolio of businesses in Lebanon and the Gulf market. She's a Pre-qualified consultant and coach with EBRD (European Bank for Reconstruction and Development).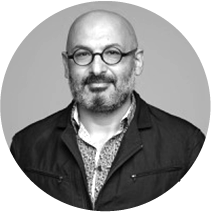 Maurice Mouawad
Transformeus
Maurice is a top tier executive and coach with excellent strategic and operational leadership experience in business management cutting across business verticals, bringing assortment of experience in business development and project management consultancy in the Middle East and Levant markets and most recently the e-commerce business.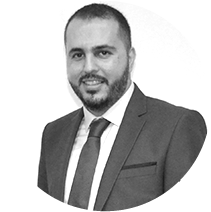 Mohammad Makki
Consultant and Faculty Member
Mohammad Makki is a financial consultant and a business coach for several INGOs in Lebanon. He has more than 12 years of experience in academia and research; he chaired the economics department at the Lebanese International University (LIU) for six years. Mohammad is the founder and former president of the "Beirut Economics Congress" research center (BEC).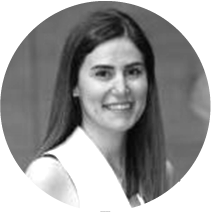 Rasha Hteit
Senior Food Safety Consultant
Rasha is a senior food safety consultant and university instructor at NDU, LAU and LIU. She has more than 15 years of experience in the fields of food safety and public health and is a senior expert in developing and implementing all types of food safety and quality management systems.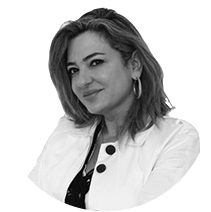 Rima Saad Azar
General Manager of Sea Sky Services sarl and director of Sea Sky Services UK Ltd.
Rima is the general manager of Sea Sky Services sarl and director of Sea Sky Services UK Ltd, a leading logistics company. Rima has more than 25 years of experience in logistics and supply chain management and was an elected board member in the Lebanese Forwarder's syndicate for 3 years.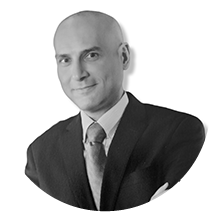 Wael Nuweihed
Assistant Professor at the Lebanese American University
Wael is an assistant Professor of marketing and innovation at the Lebanese American University. He brings in more than 20 years of experience in supporting multinationals across the Levant, North Africa and CIS markets, on business strategy, brand building and brand communication, innovation management and design thinking.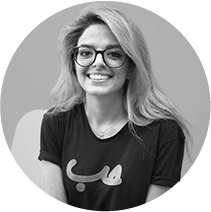 Yusr Sabra
Co-Founder & CEO Wakilni, Elect President of Lebanese League of Women in Business (LLWB)
Yusr is the Co-Founder and CEO of Wakilni, a smart logistics solution provider company focused on e-commerce for SMEs. Yusr has a track record in building and scaling innovative ventures in the operations, logistics and professional services sectors.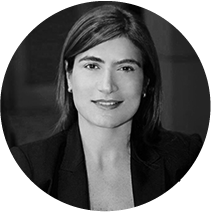 Zakie Karam
Co-Founder and General Manager of Don Telecom
Zakie is the co-founder and general manager of Don Telecom, an offshore company specialized in IT and Telecom solutions and equipment, operating in the MENA region. Zakie brings to the academy more than 11 years of being an entrepreneur for her own company, and 7 years as being a coach, mentor, advisor, business consultant, angel investor, and deal leader for due diligence.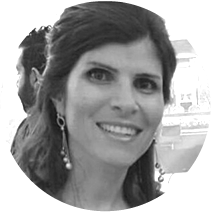 Zeina Nakat
Senior Food Safety Expert and Advisor
Zeina is a seasoned food scientist/nutritionist, with strong expertise in food safety and quality, auditing and certification, agri-food processing and consulting, labeling and export compliance.  Her knowledge in the agri-food sector exceeds 18 years of local and regional experience in the MENA region and USA.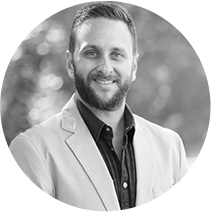 Ziad Holaihel
Managing Director at Melius Consultancy
Ziad is the managing director at Melius Consultancy, a consulting firm that specializes in health, safety and business practices. Ziad brings in extensive experience in Sales & Marketing, and Management & Operations in various in regional and international markets.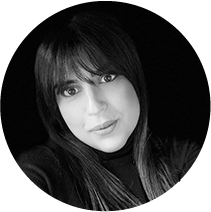 Hill Skaff
Food and Business Development Specialist 20/20 DC resident entrepreneur
Hill Skaff Semaan is a food production and business development professional and 20/20DC Lebanon resident Entrepreneur with more than 15 years of experience in long-term positions and in short-term consultancies. Her experience includes six years of progressive leadership working with development projects, food exporters, and processors in Lebanon, Central Asia, Afghanistan, Tunisia, Morocco, Jordan, and Egypt. These experiences further honed Ms. Semaan's strong product development, processing improvements, and business development skills, allowing her to prepare and conduct training on the subjects, execute assessments on processing and manufacturing facilities and their effectiveness, and provide direct technical support to food processing facilities working to penetrate both local and international markets.