COURSE OVERVIEW
This course is essential for the success of your export journey. It introduces you to various shipping modes, provides you with logistic tools to correctly estimate your product's landed cost and offers you tips and advice to avoid mistakes along the way.
The course aims to equip learners with the confidence to negotiate with logistics service providers as well as potential buyers by providing an overview of INCOTERMS and other shipping practices.
The course will be delivered over two days. On the first day, we cover all the theory and concepts and after two days we meet again to solve specific business cases by using interactive tools that will guide you in your decision-making.
LEARNING OBJECTIVES
Understand the basics of shipping.
Learn what are the factors you should look into before deciding which shipping mode to use.
Learn what INCOTERMS are, how they are used, what they do and what they don't do.
Learn how to calculate overall costs related to shipping and logistics and how to incorporate them in your sales contracts.
Learn how to select your freight forwarder.
Format of the Course
The first session will be delivered in-person on Nov. 28 and will last around 3 hours and the second will be delivered online on Dec. 1 and will last around 2 hours.
Certificate
A certificate of completion is issued electronically at the end of the course if participants meet the course requirements and objectives. A test at the end of the course will help trainers to evaluate the participants' eligibility for the certificate.
COURSE CONTENT WRITER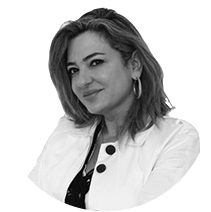 Rima Saad Azar
General Manager of Sea Sky Services sarl / Director of Sea Sky Services UK Ltd
Rima has more than 25 years of experience in logistics and supply chain management in Lebanon and International markets. She was an elected board member in the Lebanese Forwarder's syndicate for 3 years. Since the beginning of the Lebanese crisis, she has been promoting the need to build a long-term National export plan to reach a healthy economy focused on export and Import substitutes. Rima and her team have given more than 50 hours of free consultations to startups and SMEs on export compliancy and readiness to export since 2020.
She opened Sea Sky Services UK Ltd in London in 2021 and is a partner in "LEVANTINE LIVING" a company that provides "Access to Market" services to Brands from Lebanon and the Levant to the European and UK markets.
She holds an MBA from AUB, a Law degree from Arab University of Beirut, and a degree in Strategic management and Leadership from George Washington University. Rima has received numerous certificates in the fields of consulting Diversity Equity & Inclusion and is an activist in promoting women empowerment.
She is a member of the GLI program (Gender Lens Investment) in the MENA Region, and is a trainer in the "Lebanon Export Academy".